Mine RVN
Ravencoin is one of the most exciting new blockchains due to it's token implementation for STO's - the new way companies will "go public" on the blockchain. RVN is mineable, and since its a fork of Bitcoin, it is not centralized. To read more about Ravencoin, click here.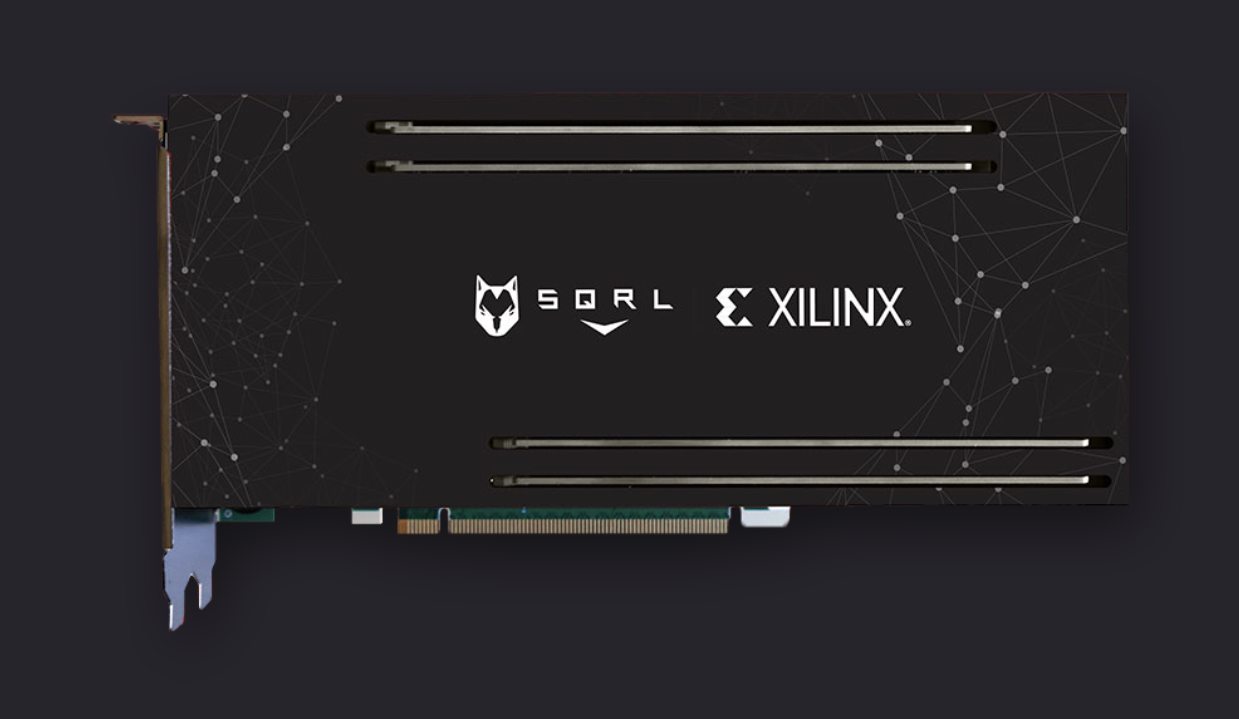 Our RVN bitstream works for SQRL BCU1525 FPGAs
Ravencoin mining requires a minimum of two BCU cards
FPGA mining… the most powerful punch
Ravencoin is anti-ASIC. This means those loud little shoebox shaped miners you've seen for bitcoin aren't available for mining Ravencoin.
You mine Ravencoin with either GPU or FPGA cards. FPGA are very specialized tech - each card does the mining of 5 high-end GPU cards. You use less power, less space, less power supplies, and so on…
If you are already an owner of a pair of these powerful mining cards, we invite you to come try our bitstream. Its free to download and use - a small developer fee is automatically taken out, so there's no reason not to give it a try!

Requirements
To run our bitstream, you'll need at least two SQRL BCU-1525 cards (some other boards are compatible, but not tested)
You'll need one QSFP cable per card to interconnect them, such as this
Then, you'll need to connect the micro-USB to your host machine running Linux, in order to load the bitstream and run our miner software.

Get Registered and download the bitstream here

If you are interested in purchasing SQRL BCU-1525 cards, contact us